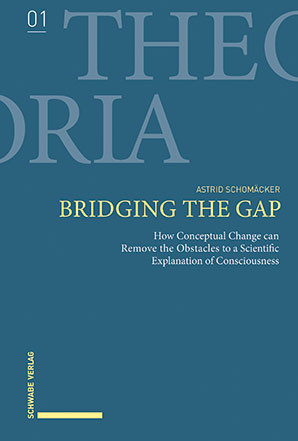 Theoria
The research series "Theoria" assembles systematic work on theoretical philosophy. "Theoria" covers – but is not limited to – the core areas of theoretical philosophy, such as, inter alia, philosophy of language, philosophy of mind, epistemology, or metaphysics. This also includes works that not only are systematically adept but also are historically informed and make the history of philosophy productive for systematic questions. The series is open for philosophical perspectives of diverse traditions of thinking, and accepts aside from research monographs also compellingly conceived anthologies and annotated text volumes. The languages of publication are German and English.
Editors
Katja Crone is professor of philosophy at the TU Dortmund University. Her main research area is the philosophy of mind, in particular the subjects of self-consciousness, personal identity, social cognition, and collective intentionality. Furthermore, she worked on the philosophy of Kant and Fichte.
Johannes Haag is professor of theoretical philosophy at the University of Potsdam. His systematic field of research is the theory of intentionality at the interface between the theory of perception, philosophy of language, epistemology, and philosophy of mind. Historically, his work focuses on the philosophy of the early modern period, the Enlightenment, the philosophy of Kant and German idealism.
David Löwenstein teaches philosophy at Heinrich Heine University Düsseldorf. His work focuses mainly on logic and argumentation, philosophy of language, epistemology, action theory, and metaphysics.